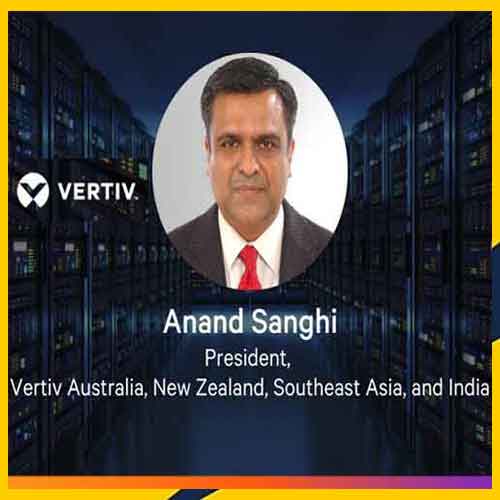 Vertiv has appointed Anand Sanghi as President, Americas effective July 1, 2023. Sanghi currently serves as President, Australia, New Zealand, Southeast Asia and India (ASI) and will continue to serve in this role until the end of June. As President, Americas, Sanghi will have responsibility for the Americas business, leveraging his success in Asia Pacific and vast experience in technology and engineering to further enhance the performance of Vertiv's Americas region. With 29 years across Emerson and Vertiv, Sanghi brings with him extensive industry knowledge and a proven track record of driving top- and bottom-line growth as well as expanding Vertiv's manufacturing footprint in ASI.  
Giordano Albertazzi, the Company's Chief Executive Officer and current President, Americas will step down from the President, Americas role. Albertazzi will remain the Company's Chief Executive Officer and a director on the Company's Board of Directors. 
Sanghi joined Vertiv's forerunner, Emerson, in 1994 and has held senior Asia Pacific leadership positions at Vertiv since 2017. He was named President, ASI in 2021 
. 
Giordano Albertazzi, Vertiv CEO said, "Anand brings tremendous experience, a keen understanding of the business and a relentless focus on operational excellence to our Americas business, which is in the midst of a rapid turnaround with organic revenue growth over 60% and adjusted operating margin more than doubling in the first quarter of 2023 compared to the prior year quarter. He is the right person to continue to drive the Americas' ongoing transformation and further advance our progress in creating a high-performanceculture." 
See What's Next in Tech With the Fast Forward Newsletter
Nothing to see here - yet
When they Tweet, their Tweets will show up here.