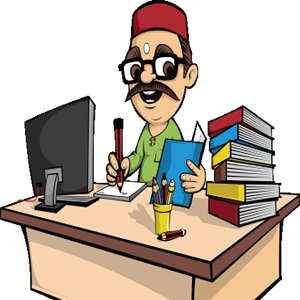 Alankit is a multi-business conglomerate operating in the financial services and e-governance domain for the past 25 years. It is an authorized GSP (GST Service Provider) and is working relentlessly for smooth implementation of GST regime across all business genres throughout India. With an aim of spreading awareness and getting businesses on-board with GST for increased compliance, the company initiated an evangelization drive throughout the nation covering 22 cities, including metros and tier II towns (Delhi, Mumbai, Bangalore, Chennai, Hyderabad, Cochin, Ahmedabad, Indore, Guwahati, Raipur, Visakhapatnam, Lucknow and Chandigarh). Alankit has also launched a cloud-based solution for tax professionals called "GST Muneemji" and a portal called www.alankitgst.com which offers quick and easy-to-comprehend information on various aspects of GST.
For smooth implementation of GST across business sectors, the company has launched "GST Muneemji" – a cloud-based solution for tax professionals. This solution comes at an annual subscription of Rs.5,000 per GSTIN and allows a taxpayer/ tax professional to file up to 14,000 invoices. For invoices above 14,000, the end-user may avail a top-up plan which offers filing of another 1,000 invoices in Rs.300 (@ 30 Paise per invoice).
Speaking about various solutions and Alankit's preparedness for GST rollout, Ankit Agarwal, MD, Alankit, said, "For any economic change to reap optimal results, it is critical for all players to contribute towards creation of conducive environment for effective implementation, and we at Alankit are doing just that. With a network of over 5,000 centres, Alankit has direct presence in more than 673 cities across India. Our already established strong network of tax professionals, CAs, lawyers and other experts offer us an added advantage and we are capitalizing on the same for creating awareness and affinity towards the change, across business circles. With 40% share in direct tax compliance space, becoming a GSP was an organic next step. We have already aligned with suitable business partners are in the process of upgrading our current centres across all cities to also offer GST services, making them GSKs (GST Suvidha Kendra)."
As part of the implementation package, Alankit plans to introduce a POS (point of sale) device for smaller businessmen who haven't yet adopted technology enabled modes of transactions, both for the purpose of payments and financial book keeping. The POS device would incorporate a tablet, a debit/ credit card swiping option and a small printer along with a fingerprint scanner for Aadhaar-enabled payments. This device, when connected to internet, would transfer all transactions data onto the ASP platform for easy record keeping and further processing of invoices as per GST guidelines. Even when the device is offline, it would record transactions for easy transmission later. This solution would work at the grassroots level to help the small and unorganized businesses comply with the GST regime.
Tags: Alankit, GST Muneemji, gst muneemji solutions, GSP, gst, GST Service Provider, Ankit Agarwal MD Alankit, GST Suvidha Kendra, GSKs, GST guidelines
See What's Next in Tech With the Fast Forward Newsletter
Nothing to see here - yet
When they Tweet, their Tweets will show up here.