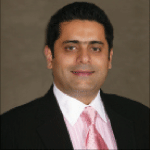 Mike Narula
Chairman & CEO, 
AirTyme Communications Pvt. Ltd.
Give us an overview of AirTyme's operations in the Indian market?
AirTyme Communications values being an international leader in the distribution of wireless communication devices and providing customized logistic services to the wireless industry in India. By joining together with strategic partners such as Motorola and PCD, AirTyme has been able to develop, manufacture and bring to market high-quality value-tier devices, delivered on budget and on schedule in India. 
AirTyme has extensive experience as a distributor of simple feature handsets, multimedia data devices and smartphones. AirTyme has considered the key commercial functions - sales, marketing, brand management, pricing and consumer insight and focus on key issues such as pricing, marketing effectiveness, and trade terms. 
What market strategies are you adopting?
With an objective to bring the best in technology and service to the customers, AirTyme's aggressive strategy for the Indian market covers a 360-degree approach. AirTyme has set up pan-India distribution and service networks which will not only leverage its international partner brands but also the soon-to-be-launched Airtyme mobile handsets targeting diverse market segments (entry-level, mid-tier and smartphones).
We are working on alignment of promoters and execution to best target customer areas. The list has the top 100 retail outlets and 50 Modern Trade stores. 
Are you looking at any other partnership deals? 
Yes, we are strategic partners to PCD (Personal Communications Devices) that provides wireless expertise through relationships with manufacturers and partners all over the world.
How do you address the wireless industry in the country?
AirTyme has done research in the simple feature handsets, multimedia data devices, smartphones and USB modem channels to get a broader view of what other companies are doing within the industry to indentify gaps in the channel system, identify opportunities and threats. We also have established our own channel that best serves our customers. 
What is the mantra to enter the handset market and launch one?
Over a period of six years, I have established many business relationships at the local and national levels, through aggressive sales and marketing programmes. In 2006, I was the sole founder of Reliance Communications, LLC (USA) ("the Company"). Reliance soon acquired Quintex Wireless, further augmenting the business client base and supplier relationships. 
In 2010, I formed AirTyme Communications (AirTyme) to leverage success in the U.S. market and to continue the growth path in the Indian market.  In just a few months, AirTyme has established supplier relationships with PCD and Motorola, and has forged a strategic partnership with a large original equipment designer of handsets.
See What's Next in Tech With the Fast Forward Newsletter
Nothing to see here - yet
When they Tweet, their Tweets will show up here.