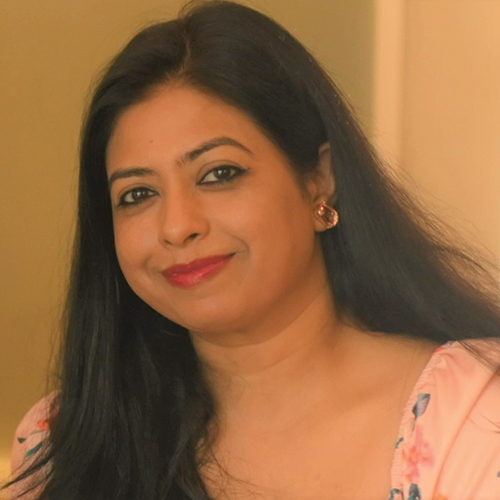 Rashmi Priya, Assistant Director, Strategic Initiatives, Acuity Knowledge Partners 
"It is a fact that technology world is still male dominated. Bridging gender parity can only happen when we all acknowledge the issue and take conscious steps to address it. Due to certain conceived notions, stereotypes, lack of women taking STEM to advance level has created a deficit in women workforce. Work life balance is also a major contributor. Though the current ratio is 30:70 still there is a long way to go. 
I would suggest increasing the paternity leave, most of the women quit their job post maternity as they don't get enough support at home as new mothers. This will ensure sharing of the workload which will give women greater job flexibility, increased productivity and networking. Women are over critical about their abilities, organizations can help building that confidence by providing support by assigning a mentor (preferably women in leadership role), job shadowing etc. Equitable retention and promotion policies can also help. Having gender equity needs a collective and long-term commitment from the leadership and organization to provide an equitable work environment.
At Acuity gender equity is a norm. I am proudly associated with a company where diversity is not just a buzzword. For Acuity leaders gender is never a deciding factor when it comes to hiring or promotions for ranks or roles. We have several women centric programs like Women's Initiatives Network (WIN) our oldest network with over 500+ members, designed to guide and support women employee starting from talent hunt and spanning across to recruitment and promotion. Program like Step Up is curated for women professionals returning back after a career break. Rise Mentorship program is designed for enabling professional development. MoM project for new mothers ensuring a pleasant experience for them. Leadership Spotlight and Velocity programs are helping women managers to become the next -generation leaders.
I try to plan and prioritize my daily work which helps me to have an organized schedule for the day. Constantly challenging myself helps me to learn from failure and build on success. Bit of preparation really helps; be it on personal or professional front. Striking the balance is an amalgamation of various factors-- having a supporting spouse and kids, encouraging colleagues and empowering leaders. I have always been unapologetic about my ambition and focused towards my goals." 
See What's Next in Tech With the Fast Forward Newsletter
Nothing to see here - yet
When they Tweet, their Tweets will show up here.